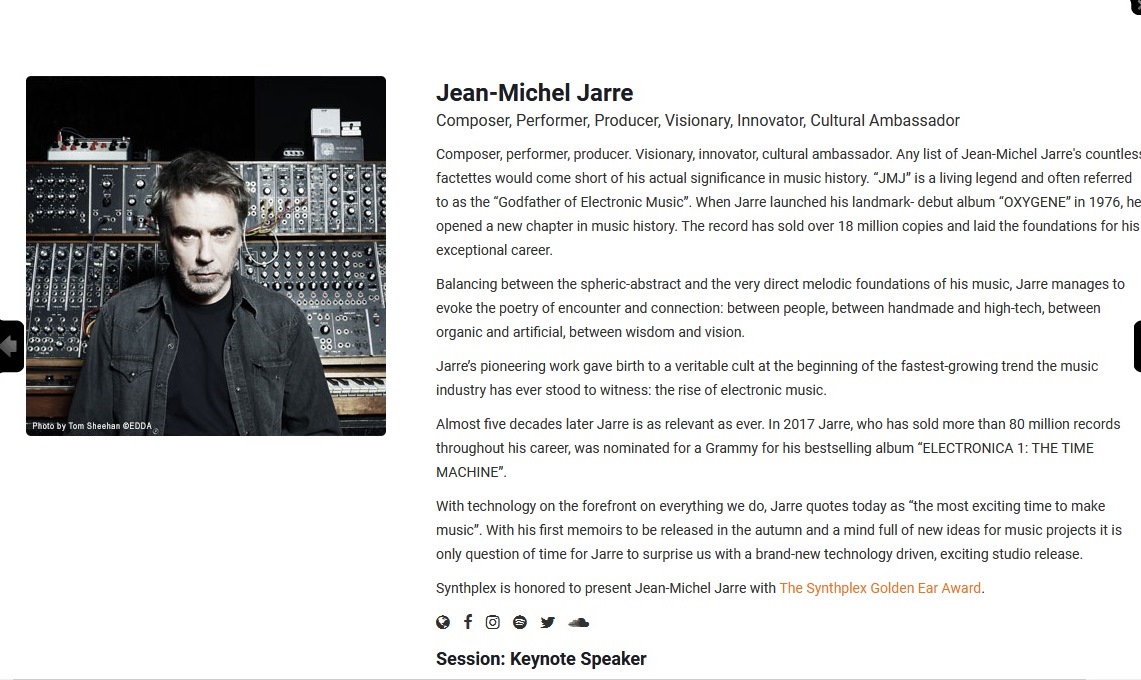 Synthplex 2022 - 27 October to 30 October 2022
Session: Keynote Speaker
We are honored to have Jean-Michel Jarre give the keynote presentation on Saturday, 28th. He will be personally interviewed by Synthplex's co-founder Michael Lehmann Boddicker.
Date/Time: Saturday, Oct. 29th 4:00PM
Source:
https://synthplex.com/ajax/ajax-speaker ... -Jarre.php
For the 2022 Golden Ear Award Banquet we will be presenting the Golden Ear Award to the amazingly talented and entertaining Jean-Michel Jarre.
Source:
https://synthplex.com/golden-ear-award.php