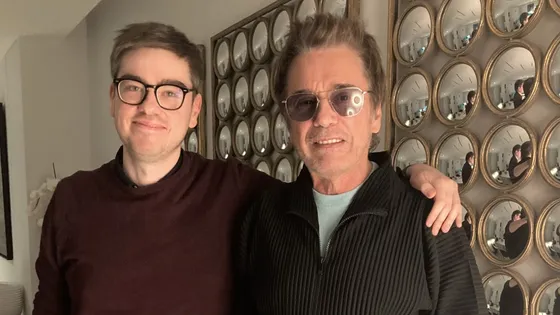 Jean-Michel Jarre, composer (1/5): "There is only one way to be in front of a mixing console"
Pioneer in the field of electronic music in France, Jean Michel Jarre is back in stores with his 22nd album "Oxymore", an innovative musical project, designed and composed in multichannel and binaural. The opportunity for our team to meet the musician passionate about technology.
In this first episode of the Grands Entretiens, Jean-Michel Jarre evokes the silence of the night, which resounds in his childhood with the absence of his father, the composer Maurice Jarre. In Lyon, with his grandparents, the young Jean-Michel discovered a passion for circus caravans, real moments of unique shows. A concept that will etch his memory forever.
Source:
https://www.radiofrance.fr/francemusiqu ... ge-8431022