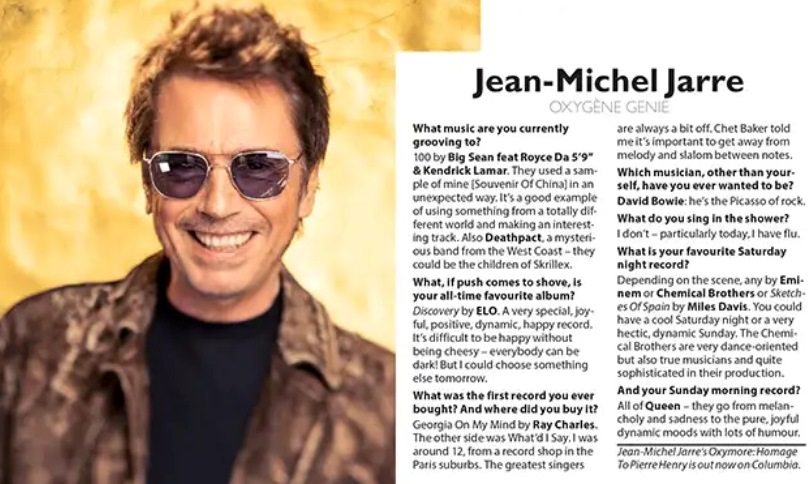 MOJO Magazine - 352 - March 2023
According to a recent and brief interview with the electronic music composer JEAN-MICHEL JARRE collected in the magazine MOJO corresponding to the month of March 2023, number 352, his favorite album would be DISCOVERY by ELECTRIC LIGHT ORCHESTRA . At least at the time they asked him...
In a pinch, what is your favorite album of all time?
Discovery, from ELO. A very special album, cheerful, positive, dynamic, happy. It's hard to be happy without being cutesy – everyone can be dark! But I could choose something else tomorrow.
Source:
https://www.elosp.com/jean-michel-jarre/