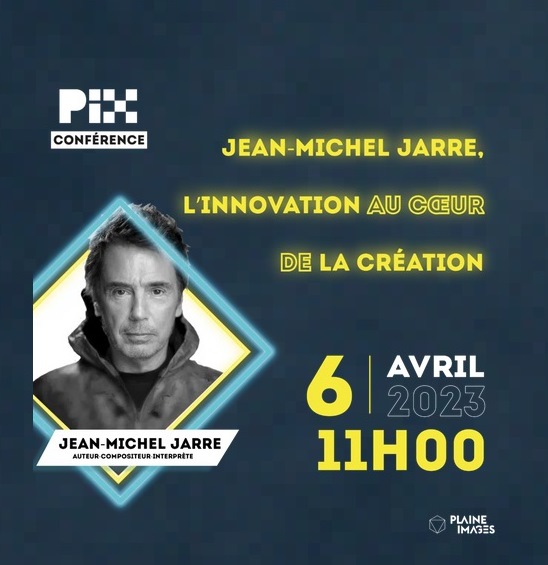 Jean-Michel Jarre, innovation at the heart of creation
program and speaker:
Thursday, April 6 at 11 a.m.
A pioneer of electronic music, Jean-Michel Jarre is a global visionary who never ceases to imagine innovation as a driving force for creation. He seized the first synthesizers, he disrupted the relationship between music and images, he projected the live show in the heart of cities and today he is at the forefront of virtual reality and immersive and metaversic creations.
For PIX, he will discuss his relationship to innovation and share his visions with us. A meeting bound to be inspiring!
Source:
https://www.plaine-images.fr/jeanmichel ... zkMJ2hFlFk