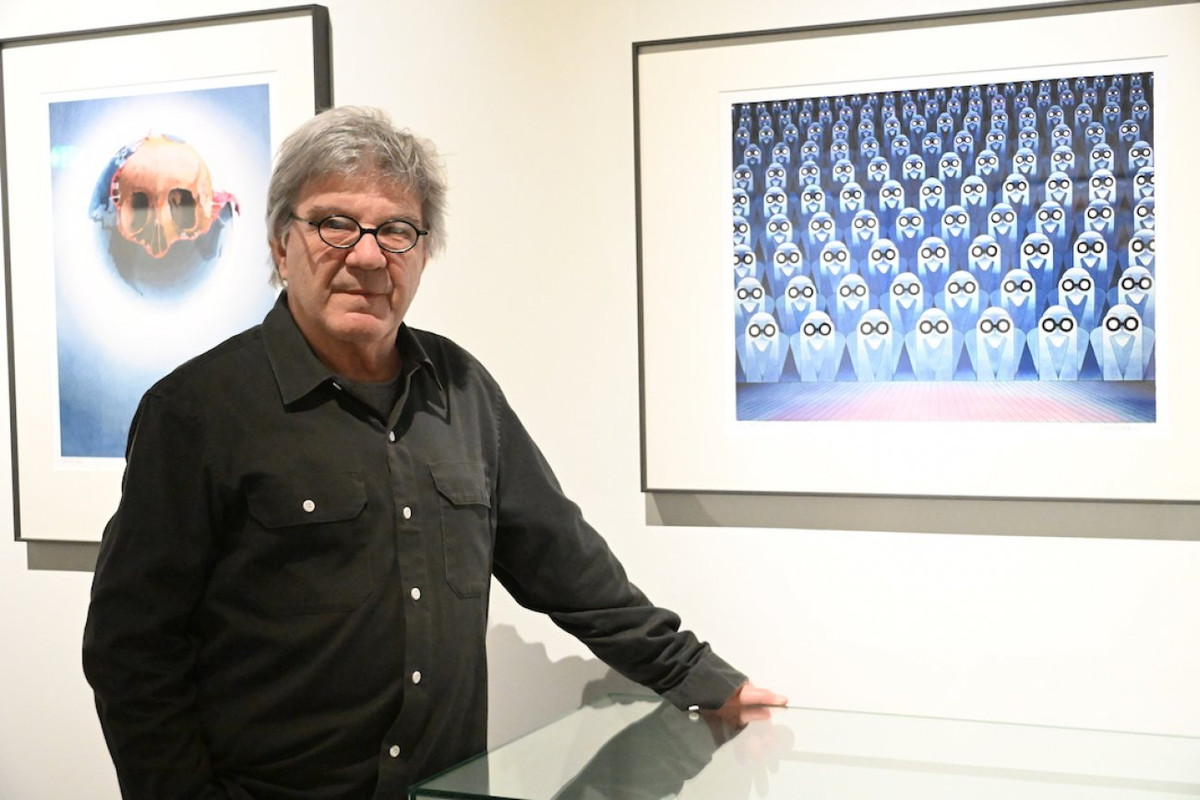 14/03/2023 via Creusot Infos
First focus on Michel Granger's exhibition at L'arc
A journey around the earth. The opening of the exhibition will take place on Saturday in the presence of the artist.
This is the event exhibition of this 2022/2023 season at L'arc in Le Creusot. Michel Granger, who is going to produce, on behalf of the city of Le Creusot, a monumental work more than 6 meters high, has been invited by the national scene to present a selection of his graphic creations, produced during his already long career. .
They constitute a remarkable work that has evolved over time, over the passions, his favorites. The one who was the illustrator of the overwhelming majority of the covers of Jean-Michel Jarre's albums, has always had the earth in his heart.
Source:
https://www.creusot-infos.com/news/vie- ... l-arc.html