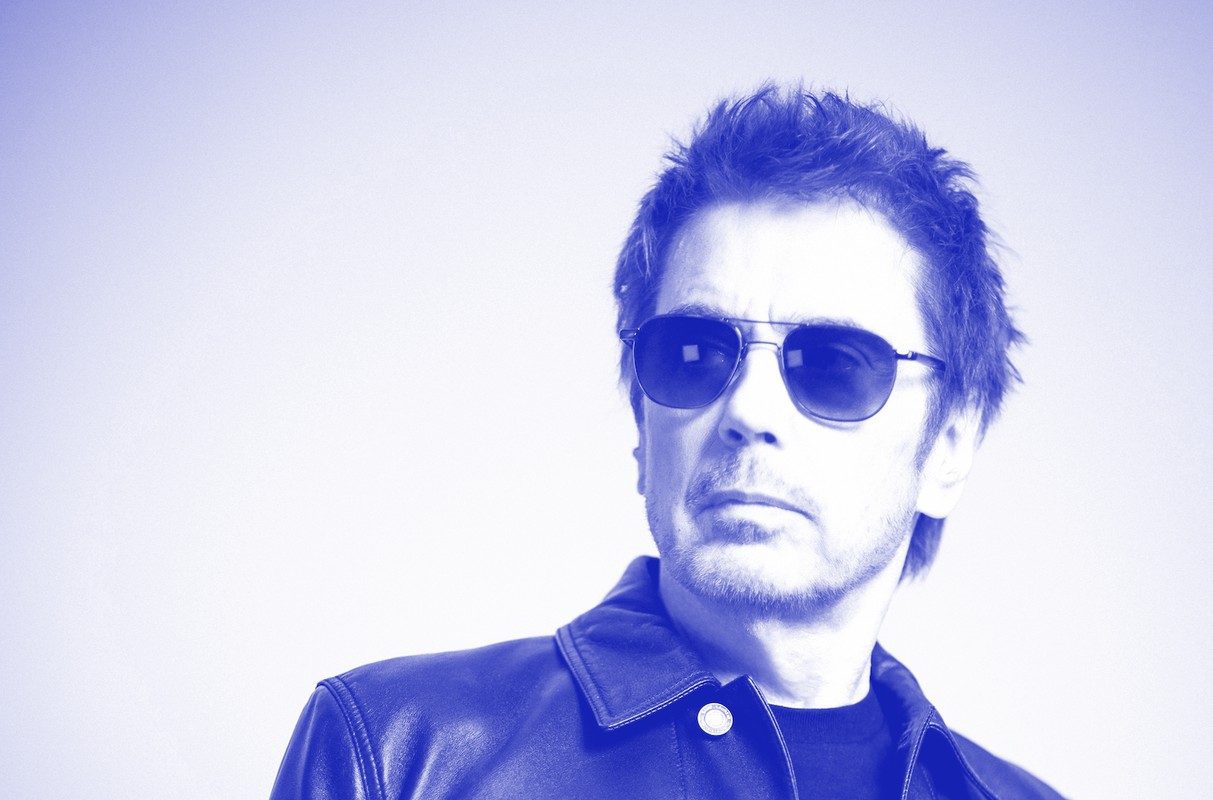 Does Jean-Michel Jarre love science?
An essential pioneer of electronic music and a living legend of music (85 million records sold), Jean-Michel Jarre answers our five questions on research.
↳ When was the last time you met a researcher? (Did you understand what he told you?)
It obviously depends on what is called a researcher, but my activity as an artist closely touches cutting-edge technologies, such as the metaverse, where I collaborate with teams of researchers and developers in virtual reality. I am not myself a scientist by training, so I do not understand everything but, despite the difficulty or the abstraction, one does not need to understand everything about the intricacies of a researcher's specialty to rub shoulders with him.
My life has also been punctuated by encounters with researchers: Brian May [legendary guitarist of the Queen group, editor's note] is a PhD in astrophysics. He has always had this somewhat paradoxical dual role, combining creation, intuition and at the same time an extremely scientific approach. I also had the chance to meet Stephen Hawking with whom I discussed science, art and communication… According to him, moreover, the greatest mystery of the universe is women.
Let's also talk about sound research: I approached music both in rock groups and within the Groupement de recherche musical (GRM) where I became interested in "hacking", which is ultimately a form of research that does not doesn't just happen in the labs! My time at the GRM was founding, I rubbed shoulders with pioneers like Pierre Schaeffer or Pierre Henry who, by integrating the sounds of life, defined the grammar of current music, whether hip-hop or electro. . This is also what research is about, the findings can redefine the following years or centuries. The researcher is a go-between, a transmitter, it is a collective work in which I participated modestly: I used the research of others and my own work.
↳ The last time you got excited about science?
She regularly excites me, especially all the recent developments in AI. Just the day before yesterday, I was working on a musical project of which I only have the stereo files from which I would have to extract the different tracks, which I no longer have in my possession. It is in theory impossible or very difficult but the AI allows it today, I was able to achieve it thanks to software still in development. It's totally magical.
There is a magic in research when it succeeds, when it arrives at something unexpected and surprising, sometimes in the realm of illusion. Arthur C. Clarke said that sufficiently advanced technology is indistinguishable from magic. He even became a friend: 2001, A Space Odyssey was a foundational experience for me and when the 2010 sequel, Odyssey Two, was released, I read my name in the acknowledgments. I was flabbergasted, we started a correspondence with him, we became quite close.
Here is another example of an artist capable of research. The two come together: there are many points in common between creation and research, parallel and converging obsessions with an ultimate goal. An artist has only one thing to say during his life and he constantly tries to do it, like a carpenter setting up a table. The same is true with researchers.
↳ The last time science scared you?
Science has never scared me in itself, it is neutral. On the other hand, its applications can be frightening. I don't want to fall into dystopian caricature, it's in our DNA to think that yesterday was better because we won't be part of the future. This leads to a necessarily gloomy vision, but it's thanks to science that we're here: technological progress seems reassuring to me, it's the way in which we experience novelty that is frightening.
If we come back to art, technology dictates styles and not the other way around. Vivaldi exists thanks to the violin, Fritz Lang or Godard thanks to the camera and not the other way around. Technology and creation are interdependent and depend on the results of research. There is no progress in the field of emotions, they are perennial and eternal, our deep feelings do not evolve. In art, only the form makes a difference and the findings of research allow us to innovate. Generative AIs are certainly one of the most important disruptions in our history, but we must not be afraid of them: artists will find new ways of expressing themselves by hijacking technologies. The impressionists hijacked the pigments, we "borrowed" oscillators from the GRM… we can always hijack the technology for our benefit.
↳ The invention that remains to be invented?
Inventions are always surprising: twenty years before the telephone or aviation, who could have predicted them? Most inventions, the most fundamental ones, are the ones you don't expect.
↳ Would you advise your children to become a researcher?
Yes absolutely, with the idea of finding. Not to fall into the trap of research that would be satisfied with an intellectually comfortable no man's land, a routine of experimentation. I have often met people who, having gone into research, become dazed in experimentation: it is fundamental to try to stay on course. I am convinced that in research, there must be a revolutionary spirit: you have to want to change things. For a young researcher, it's this quest for the absolute, this back and forth between pragmatism and metaphysics that I find interesting.
Source:
https://www.lesdeeptech.fr/IA/79-jean-m ... ience.html